2015 Release Dates
2015 Netflix Releases
All the Dates That Are Fit to Print
So here you have it. DVD release dates for all of 2015 as they become available (you can find all of 2011 here,  all of 2012 here, all of 2013 here and all of 2014 here.  I'll add to it every week as information becomes available. One Stop Shopping for Netflix Release Dates. Gotta love it.  I'm including information about Instant Streaming availability when I have it. Almost everything is available on DVD before it becomes available through instant streaming.  Initial release dates are for DVD unless otherwise noted. Netflix does rotate its streamed content, so something that is streaming when I add it may be on streaming hiatus at some later date.  But generally, if it was streaming once, it will stream again.  With no further ado, fire up your DVD player (or your Roku
), and here are your release dates!

2015 Netflix Releases
Coming Soon
Glee – Season 5 – Word is that Instant Streaming will be available on March 7th!

Birdman (comedy, Michael Keaton, Zach Galifianakis) – Oscar winner for Best Picture will be available on DVD 3/17/15.  See more Oscar movies on Netflix here!
American Horror Story – Season 3 (Coven) became available on Instant Streaming starting December 6th, 2014!
Warehouse 13 – seasons 4/5 (TV sci-fi, Saul Rubinek, Joanne Kelly) – This one is available on DVD, but no word on streaming.  This is taking FOREVER!
March 6th
The Hunger Games: Mockingjay, Part 1 (action, Jennifer Lawrence, Liam Hemsworth) – WOOT!
March 4th
Watchers of the Sky (documentary) – Tribute to four individuals trying to end genocide globally.
March 3rd
Outlander – Season 1 (TV adventure, Sam Heughan, Caitriona Balfe) – Based on a series of action/romance novels about a couple caught in time travel.  DVD Only
Foxcatcher (drama, Channing Tatum, Steve Carell) – Carell scooped up an Oscar nom for playing a psycho in this – and it has a fantastic cast.  I'll give it a shot.
Ouija (thriller, Ana Coto, Bianca A. Santos) – Oh, teenagers, stop playing with the evil spirits.
Dracula Untold (action, Luke Evans, Zach McGowan) – Dracula origin story.
Web Junkie (documentary) – A look at internet addiction in China – the first to classify it as a disorder.  Instant Streaming Only
Hector and the Search for Happiness (drama, Simon Pegg, Toni Collette) – Love the cast here for this story of a man leaving his life behind in search of something more.  Definitely stays on the queue.
Coffee Town (comedy, Glenn Howerton, Steve Little) – Please don't turn my coffee shop/office into a bar, Mr. Corporatepants.
The Paranormal Diaries: Clophill (horror, Mark Andrews, Michael Bartlett) – "Based on true events" about a haunted church.
Day of the Mummy (action, Danny Glover, William McNamara) – Two one star reviews on Netflix.  Ouch.
The Device (sci-fi, Angela DiMarco, David S. Hogan) – Don't pick up that alien looking thing by the cabin in the woods!  Are you people crazy??
Ask Me Anything (drama, Britt Robertson, Christian Slater) – Imagine that your anonymous blog might backfire.  Shocking.
The Better Angels (drama, Brit Marling, Diane Kruger) – Abe Lincoln's youth.
Life Partners (comedy, Leighton Meester, Gillian Jacobs) – Some sort of gay/straight, friends/lovers mish-mash.
The Last of Robin Hood (drama, Kevin Kline, Dakota Fanning) – Errol Flynn biopic.
Believe Me (faith & spirituality, Alex Russell, Zachary Knighton) – Scam leads to moral dilemma.
Let's Kill Ward's Wife (comedy, Patrick Wilson, Scott Foley) – Ward's wife is not well liked.  I suspect a deep appreciation of dark humor is necessary here.
To Write Love on Her Arms (drama, Kat Dennings, Chad Michael Murray) – Story of Renee Yohe and the founding of the titular charity.  Of which I have never heard and know nothing about.
The Captive (thriller, Ryan Reynolds, Scott Speedman) – Directed by Atom Egoyan, about a kidnapped girl, her parents and her crazy captor.
Loitering With Intent (comedy, Michael Godere, Ivan Martin) – Also with Marisa Tomei, Sam Rockwell and Natasha Lyonne – trying to write a screenplay with distractions aplenty.
Innocence (thriller, Kelly Reilly, Sophie Curtis) – Don't be sending your young'uns to this prep school, parents.
February 26th
In the Flesh – Season 2 (TV drama, Emily Bevan, Harriet Cains) – YESSSS!  I've been waiting for this remarkably thoughtful and interesting British zombie drama to come out.  Very exciting!  DVD Only
Antisocial (horror, Michelle Mylett, Cody Ray Thompson) – Teenage party killer virus!  Instant Streaming Available.
Last Summer (drama, Deb Lewis, Samuel Pettit) – Gay high school couple spend their last summer together before life takes over.  Instant Streaming available 3/1/15
Undressing Israel: Gay Men in the Promised Land (documentary, Michael Lucas) – Story of vibrant Israeli gay community.
The Dark Place (drama, Blaise Embry, Timo Descamps) – Dysfunctional family mystery?  Sign me up!
February 25th
The Game – Season 1 (TV thriller, Tom Hughes, Brian Cox) – Cold war spy thriller.  DVD Only
Throwdown (action, Vinnie Jones, Mischa Barton) – Also starring Danny Trejo.  Automatically terrifying.
Finders Keepers (horror, Steve Austin, Tobin Bell) – Am I the only one old enough to see the name Steve Austin and think of the 6 Million Dollar Man?
Battle Ground (action, Johan Earl, Tim Pocock) – Soldiers stuck in no man's land between trenches in WWI.
Cantinflas (foreign drama, Oscar Jaenada, Michael Imperioli) – Biopic of a Mexican comedian, I assume Spanish language.
Sanatorium (horror, Kate Riley, Megan Neuringer) – Ever notice that no cheery movies are ever set in a sanatorium?
Tapped Out (action, Michael Biehn, Martin Kove) – Martial arts drama.
February 24th
Sons of Anarchy – Season 7 (TV drama, Charlie Hunnam, Katey Sagal) – It's here!  But it's DVD Only right now.
Rogue – Season 1 (TV drama, Thandie Newton, Marton Csokas) – Death of son leads to bad cop behavior.  Tsk  DVD only
The Judge (drama, Robert Downey Jr., Robert Duvall) – Really looking forward to this legal drama.  I love me some RDJ.
Whiplash (drama, Miles Teller, J.K. Simmons) – Drummer drums 'til his hands bleed, dude!
Before I Go to Sleep (thriller, Nicole Kidman, Colin Firth) – I've been looking forward to this!  I read the book
and really liked it and this is a fantastic cast.  Top of the queue!
My Old Lady (drama, Kevin Kline, Kristin Scott Thomas) – Amazing cast including Maggie Smith living in an apartment inherited by Kevin Klein.  Definitely goes on the queue.
The Book of Life (animated, Zoe Saldana, Channing Tatum) – Day of the Dead/Romeo and Juliet cartoon.  Nope.
How We Got to Now with Steven Johnson (documentary, Steven Johnson) – This may or may not be a series.  It's about innovations and innovators.  2 discs – DVD only.
Dragonheart 3: The Sorcerer's Curse (action, Julian Morris, Tamzin Merchant) – Unless your name is Harry Potter or Katniss Everdeen (or you live in Middle Earth), you've probably jumped the shark by the third installment.
The Intruders (thriller, Miranda Cosgrove, Donal Logue) – iCarly stars in home invasion scary thriller.  AHHHHH!
February 19th
Poker Night (thriller, Beau Mirchoff, Titus Welliver) – Detective kidnapped by serial killer uses info gathered at weekly poker night.  Odd, but this could actually be good 'cause I sorta dig Titus Welliver (don't judge me).  I'm keeping it on the queue.
February 18th
Tyrant – Season 1 (TV drama, Adam Rayner, Jennifer Finnigan) – Middle East intrigue.  Now all three discs of the season are available.  DVD Only
Game of Thrones – Season 4 (TV fantasy, Sean Bean, Mark Addy) – This one is not a streamer - DVD Only
On Any Sunday: The Next Chapter (documentary, Carlin Dunne, Ashley Fiolek) – Documentary about motorcycle racing.  Not my bag, but a follow up by a son of his father's 1971 doc.
Jake Squared (comedy, Elias Koteas, Virginia Madsen) – Guy hires actor to play himself at party and films it.  Instant Streaming Only
30 for 30: When the Garden was Eden (documentary, Willis Reed, Phil Jackson) –  Part of an ESPN documentary series.  This one is about 1970s New York Knicks.  Instant Streaming Only
30 for 30: Brian and the Boz (documentary, Brian Bosworth, Barry Switzer) – ESPN Brian Bosworth bio-doc.  Instant Streaming Only
30 for 30: Rand University (documentary) – ESPN doc about Randy Moss.  Instant Streaming Only
Daughters of Dolma (documentary) – Inside an all female Buddhist monastery in Nepal. Instant Streaming Only
Tyler Perry's Madea's Tough Love (animated) – My loathing for this guy gets deeper with every piece of media he releases with his name splashed before the title.
The Drop (drama, Tom Hardy, Noomi Rapace) – Gangsters, really, just don't even try and reform.  At least not if you're in a movie.
The Boxtrolls (animation, Elle Fanning, Simon Pegg) – Animated?  Not seeing it.
St. Vincent (comedy, Bill Murray, Melissa McCarthy) – Bill Murray befriends the neighbor kid?  Hell, yeah!  Top of the queue!
The Homesman (drama, Tommy Lee Jones, Hilary Swank) – Fantastic cast for Insane on the Prairie.  Meryl Streep, Miranda Otto, Lames Lithgow, James Spader.  Also, bleak.  I do dig bleak.
The Tale of the Princess Kaguya (Japanese anime, Aki Asakura, Kengo Kora) – Don't get a lot of new anime her on Netflix.  But here's some!  Based on a 10th century folktale.
Life Itself (documentary) – Doc about the life of film critic Roger Ebert.
Dying of the Light (thriller, Nicolas Cage, Anton Yelchin) – Ex-CIA dude with early onset dementia faces career nemesis.  Jeez, you really can't retire from the CIA.
V/H/S: Viral (horror, Blair Redford, Carrie Keagan) – Horror anthology, installment three.
The World Made Straight (drama, Noah Wyle, Jeremy Irvine) – I've always liked Noah Wyle – maybe he gets a chance to show his chops in this Appalachian drama.
Terms and Conditions May Apply (documentary, Orson Scott Card, Raymond Kurzweil) – Digital privacy documentary.  Instant Streaming Available
Point and Shoot (documentary, Matthew VanDyke) – OCD man rides his motorcycle in North Africa and the Middle East.
February 17th
The Overnighters (documentary) – Pastor assists unemployed men looking for jobs in North Dakota.  Instant Streaming Only
Through a Lens Darkly (documentary) – A look at the work of black photographers as an instrument of social change.  Instant Streaming Only
The Last House on Cemetery Lane (horror, Lee Bane) – Haunted house in England.  Instant Streaming Only
February 10th
Nurse Jackie – Season 6 (TV dramedy, Edie Falco, Merritt Wever) – I have the feeling that I'll binge this when the series is over.  DVD Only
Z Nation – Season 1 (TV horror, DJ Qualls, Kellita Smith) – This is the purchase release date for the DVDs, but this has been Available on Instant Streaming for quite some time.  Way to go, Netflix.
Gone Girl (thriller, Ben Affleck, Rosamund Pike) – If you haven't read the book you're in for a treat – it's an excellent adaptation.  If you have read the book, there are no surprises.
Southern Baptist Sissies (drama, Emerson Collins, Leslie Jordan) – Four gay boys coming to terms with their sexuality in Southern Baptist churches.
A Walk Among the Tombstones (action, Liam Neeson,  Dan Stevens) – Liam Neeson kicks some more bad guy ass.
Lucy (action, Scarlett Johansson, Morgan Freeman) – Drug mule becomes super hero.  This looks pretty good – its going on the queue.
Annabelle (horror, Annabelle Wallis, Ward Horton) – Prequel to The Conjuring.  But how much would it suck to be the actress with the same name as the evil doll?
Stray Dogs (foreign drama, Kang-sheng Lee, Lee Yi Cheng) – Chinese language story of a father and his two children.  Instant Streaming Available
A True Story (comedy, Katrina Bowden, Jon Gries) – Fame, Hollywood and complications for a pair of screenwriters.  Instant Streaming Only
The Song (Christian drama, Alan Powell, Ali Faulkner) – Success leads to temptation.  Tsk, tsk.
Addicted (drama, Sharon Leal, Boris Kodjoe) – Super woman has secret life.  Don't we all, missy.  Don't. We. All.
Predestination (sci-fi, Ethan Hawke, Noah Taylor) – Handsome Hawke takes on time travel.
Laggies (comedy, Keira Knightley, Chloë Grace Moretz) – Good cast including Sam Rockwell for this rom/com about extended adolescence.
Force Majeure (foreign drama, Johannes Bah Kuhnke, Lisa Loven Kongsli) – Swedish language avalanche/dysfunctional family drama.  If you do subtitles, this looks pretty good.
Lilting (drama, Ben Whishaw, Pei-pei Cheng) – A grieving man tries to communicate with the non-English speaking mother of his deceased lover.
Felony (thriller, Tom Wilkinson, Joel Edgerton) – Three cops play vastly different roles in the handling of an accident that left a child injured.  Instant Streaming Available
Kink (documentary) – Internet BDSM documentary produced by James Franco.  I seriously could not make this stuff up.
The Lookalike (drama, Justin Long, Jerry O'Connell) – You're sort of up a creek when the drug dealer's girl dies and you need to replace her.
After the Fall (drama, Wes Bentley, Jason Isaacs) – Man turns to crime rather than admit unemployment.  Stupid premise, but Wes Bentley is beautiful, so there's that.
February 6th
Field of Lost Shoes (drama, David Arquette, Keith David) – Southern Civil War drama.  Instant Streaming Available
The Dark Valley (action, Sam Riley, Tobias Morettio) – Everyone wants the mysterious stranger gone in this western.  But there's revenge to be had!  Instant Streaming Available
February 4th
Vic and Flo Saw a Bear (foreign drama, Pierrette Robitaille, Romane Bohringer) – French language story of a parolee trying to set up a normal life while signs of peril abound.  Instant Streaming Available
4 Moons (foreign drama, Antonio Velázquez, Alejandro de la Madrid) – Spanish language story about the lives of four gay men.
February 3rd
The Paradise – Season 2 (TV drama, Joanna Vanderham, Emun Elliott) – 1870s girl works in England's first department store.
Hollow (horror, Emily Plumtree, Sam Stockman) – Horror legends and myths are ALWAYS TRUE PEOPLE.  Instant Streaming Available
Easy Money: Life Deluxe (foreign thriller, Joel Kinnaman, Matias Varela) – Love Joel Kinnaman from The Killing but not really in the mood for Swedish language organized crime.
Valentine Road (documentary) – A look at the murder of a gay middle schooler in 2008 and the aftermath.
1000 Times Goodnight (drama, Nikolaj Coster-Waldau, Juliette Binoche) – War photographer is torn between job and family.
Atlas Shrugged: Who is John Galt (drama, Kristoffer Polaha, Laura Regan) – FOR THE LOVE OF GOD LET IT DIE.
The Longest Week (comedy, Jason Bateman, Olivia Wilde) – Oh, lame rom/com, I will see you because of my undying love for Jason Bateman.
Get On Up (drama, Chadwick Boseman, Nelsan Ellis) – James Brown biopic.
Cannibal (foreign thriller, Antonio de la Torre, Olimpia Melinte) – This is subtitled "A Love Story".  I have to admit, that makes me laugh.  Spanish language, Instant Streaming Available
The Strange Little Cat (foreign drama) – They should have called this "The Strange Little Movie".  There's no cast listed, so maybe it's animated?  No idea, but it's in German and from the POV of a cat.  Caveat Emptor.
John Wick (action, Keanu Reeves, Michael Nyqvist) – Why do hit men bother to retire?  They always have to do one (or ten) more job, usually personal and involving revenge.  Like here.
Dear White People (comedy, Tyler James Williams, Tessa Thompson) – Satire about four black kids at an Ivy League College and its racist party – that leads to riots.
The Disappearance of Eleanor Rigby (drama, Jessica Chastain, James McAvoy) – Good cast for this dark drama played out in two distinct chapters.
20,000 Days on Earth (documentary, Nick Cave) – Nick Cave bio-doc.
Exists (horror, Dora Madison Burge, Brian Steele) – For the love of God why do people go camping.
Boys (drama, Ko Zandvliet, Gijs Blom) – Boys discovering that they like…boys.
Jurassic City (sci-fi, Ray Wise, Kevin Gage) – Dinos in LA.  That doesn't look like a rip off at all.
Food Chains (documentary, Forest Whitaker, Eric Schlosser) – Farm workers being exploited doc.
Starry Eyes (horror, Alex Essoe, Amanda Fuller) – Be careful what you wish for, actress wannabe.
The Retrieval (drama, Ashton Sanders, Tishuan Scott) – Civil War/slave hunter drama about a young boy learning the human cost of being a bounty hunter.  Instant Streaming Available
Richard Pryor: Omit the Logic (documentary, Richard Pryor, Sandra Bernhard) – Look at the career of Richard Pryor.
Sinbad: The Fifth Voyage (action, Patrick Stewart, Shahin Sean Solimon) – I was going to chastise Patrick Stewart, but he's just the narrator, so I'll let it go.
February 2nd
App (foreign thriller, Hannah Hoekstra) – Dutch language evil cell phone thriller.  I'm totally not making that up.
January 29th
Necessary Roughness – Season 3 (TV dramedy, Callie Thorne, Scott Cohen) – This psychotherapist dramedy is not a streamer, so DVD Only
About a Boy – Season 1 (TV comedy, David Walton, Minnie Driver) – This TV version of the movie based on the book by Nick Hornby (!) is Available on Instant Streaming
Manakamana (documentary, Bindu Gayek) – Journey to a Nepali Hindu temple. Instant Streaming Available
January 27th
The Fall – Season 2 (TV drama, Gillian Anderson, Jamie Dornan) – Before watching him as the lead in 50 Shades of Grey, you can see Jamie Dornan as a creepy as hell serial killer in this excellent, excellent Netflix original.  Instant Streaming Only
Downton Abbey – Season 5 (TV drama, Hugh Bonneville, Jim Carter) – This is still running on PBS in the US, but you can get the whole thing on DVD if you like!  DVD Only
Intruders – Season 1 (TV drama, Sonya Salomaa, John Simm) – Shady organization possessing people.  I'll certainly be watching this.  DVD Only for now.
The Interview (comedy, James Franco,  Seth Rogen) – The Sony Hack may have wreaked havoc on the theater release, but you can see this bro comedy right now if you like!  Because Instant Streaming Available.
Fury (action, Brad Pitt, Shia LaBeouf) – WWII actioner.
Coherence (thriller, Nicholas Brendon, Maury Sterling) – What's with the only house on the block not affected by the blackout?  Something weird, that's my guess.
The Kingdom of Dreams and Madness (documentary, Hayao Miyazaki, Toshio Suzuki) – Studio Ghibli bio-doc.
The Remaining (faith & spirituality, Alexa Pena Vega, Shaun Sipos) – Post rapture apocalypse.
Miss Meadows (drama, Katie Holmes, James Badge Dale) – Bein' well-mannered don't mean you cain't get some down home justice.
Art and Craft (documentary) – Bio-doc of Mark Landis – art forger and con man.
Falcon Rising (action, Neal McDonough, Michael Jai White) – Mafia, drugs and thugs test man with a mission in Brazil.  Instant Streaming Available.
Open Windows (thriller, Elijah Wood, Sasha Grey) – Frodo turns into a weird, officially sanctioned stalker.  Might be worth a look.
Days and Nights (drama, Christian Camargo, Katie Holmes) – 1980s period piece adaptation of Chekhov's The Seagull.  Great cast including William Hurt, Allison Janny and Jean Reno.
Why Don't You Play in Hell? (foreign action comedy, Hiroki Hasegawa, Gen Hoshino) – Japanese language story of a feud interrupted by a film crew.
January 23rd
The Houses October Built (horror, Zack Andrews, Bobby Roe) – Group of dumb people go looking for authentic haunted house.  Think they find one?
January 21st
Z Nation – Season 1 (TV horror, Nat Zang, Russell Hodgkinson) – Got the one guy in the world who survived the zombie virus?  Better take good care of him.  Instant Streaming Available.
Fat, Sick and Nearly Dead 2 (documentary, Joe Cross) – Former fat guy talks about lifestyle changes and weight and health achievements.  Instant Streaming Available
Chasing Beauty (documentary) – Modeling doc.  For when my self esteem gets a little too high.  Instant Streaming Only.
Rudderless (drama, Billy Crudup, Anton Yelchin) – William H. Macy directed drama about a father dealing with the death of his son.
Wolves (horror, Lucas Till, Jason Momoa) – Sucks when your inner werewolf eats your parents.
The Zero Theorem (sci-fi, Matt Damon, Tilda Swinton) – Great cast but be prepared for significant weirdness as this is directed by Terry Gilliam.
White Bird in a Blizzard (drama, Shailene Woodley, Eva Green) – Mom disappears, college kid comes home to figure it out.  Also starring Christopher Meloni, who I love.  I'll check this one out.  Instant Streaming Available
The Green Prince (documentary) – A look inside the life of an Israeli mole in the Palestinian Hamas.
The Internet's Own Boy: The Story of Aaron Swartz (documentary, Aaron Swartz, Tim Berners-Lee) – The life of tech prodigy, Reddit co-founder and champion of internet free access and free speech.
Winter in the Blood (drama, Chaske Spencer, David Morse) – Are the chances that David Morse plays a bad guy 100% in this adaptation of a 1974 novel?  I suspect yes.  Instant Streaming Available
May in the Summer (drama, Cherien Dabis, Alia Shawkat) – Christian and Muslim world collide with one interfaith marriage.
Life's a Breeze (comedy, Kelly Thornton, Fionnula Flanagan) – Object lesson on not literally stuffing your fortune in your mattress.  Looks pretty cute.
By the Gun (thriller, Ben Barnes, Leighton Meester) – Mafia story.  I suspect gun violence is involved.  Just a guess.
January 16th
Missionary (thriller, Dawn Olivieri, Kip Pardue) – Single mom tangles with Mormon missionary.
January 15th
Levitated Mass: The Story of Michael Heizer's Monolithic Sculpture (documentary, Michael Heizer) – It's a movie about a sculpture that's a giant boulder over a trench.  Whatever floats your boat, I guess.
January 13th
Psych – Season 8 (dramedy, James Roday, Dule Hill) – Finally, season 8 is Available on Instant Streaming!!
House of Lies – Season 3 (TV comedy, Don Cheadle, Kristen Bell) – I don;t know why I haven't started watching this yet.  But I will!  DVD Only.
Dallas – Season 3 (TV drama, Josh Henderson, Jordana Brewster) – The new one, not the old one!  Instant Streaming Available
The Bridge – Season 2 (TV drama, Diane Kruger, Demián Bichir) – FX crime drama about a cop with Asperger's chasing a serial killer.  DVD Only
Tyrant – Season 1 (TV drama, Adam Rayner, Jennifer Finnigan) – Middle East intrigue.  It's unclear how much of a series this really is – this season is only a single disc.  DVD Only
Episodes – Season 3 (TV comedy, Matt LeBlanc, Tamsin Greig) – Joey keeps rolling, they're now on season 4.  This one is DVD Only
Boardwalk Empire – Season 5 (TV drama, Steve Buscemi, Michael Pitt) – This is an HBO series – it's likely to stay DVD Only
This is Where I Leave You (comedy, Jason Bateman, Tina Fey) – Dysfunctional family comedy with two of my fave actors!  Going to the top of the queue.
The Maze Runner (sci-fi, Patricia Clarkson, Thomas Brodie-Sangster) – Dystopia!  With a maze.  I think I need to see this one.
Viktor (action, Gérard Depardieu, Elizabeth Hurley) – Mystery and vengeance.  And art thieves and killers.  Instant Streaming Only
Love is Strange (drama, John Lithgow, Alfred Molina) – A gay couple's marriage causes issues.  Great cast, getting good reviews – top of the queue!
The Two Faces of January (thriller, Viggo Mortensen, Kirsten Dunst) – Con artist finds himself in over his head in Greece.  Another great cast – it stays on the queue!  Instant Streaming Available
The Identical (drama, Seth Green, Ashley Judd) – Something about Elvis and identical twins – I don't even know.
Keep On Keepin' On (documentary, Clark Terry, Justin Kauflin) – Jazz trumpeter Clark Terry profile.
Scorpion King 4: Quest for Power (action, Royce Gracie, Esmé Bianco) – I think three was probably sufficient.
Jimi: All is By My Side (drama, André Benjamin, Imogen Poots) – Jimi Hendrix biopic.
Men, Women & Children (drama, Adam Sandler, Rosemarie DeWitt) – Also with Emma Thompson, Jennifer Garner, Ansel Elgort, Dean Norris, J.K. Simmons, Dennis Haysbert and Judy Greer.  Wow. Directed by Jason Reitman, this actually looks like and Adam Sandler movie that doesn't suck.  I'm as surprised as you are.
Jessabelle (horror, Sarah Snook, Mark Webber) – Decent looking ghost/haunted house movie.
Wetlands (foreign comedy, Carla Juri, Christoph Letkowski) – This German language rom/com describes itself as vulgar.  I think I'll pass.  Instant Streaming Available
Honeymoon (thriller, Rose Leslie,  Harry Treadaway) – Stop taking honeymoons at secluded cabins!  They just never go well.
Young Ones (thriller, Michael Shannon, Nicholas Hoult) – Planet wide drought tests family.  Instant Streaming Available 2/12
Revenge of the Green Dragons (thriller, Ray Liotta, Justin Chon) – Surviving 1980s NYC by joining a gang.
Guardian (action, Sarah Carter) – Using your ninja skills to protect your kid.  Way to go, female lead!
Alien Abduction (sci-fi, Katherine Sigismund,  Corey Eid) – Well, there goes camping in North Carolina as a vacation option.  Instant Streaming Available
Bird People (foreign drama, Josh Charles, Anaïs Demoustier) – Chance meeting leads to…something, in this French language drama.  Instant Streaming Available
Bad Turn Worse (drama, Mackenzie Davis, William Devane) – Teen noir gangster drama.
Expedition to the End of the World (foreign documentary, Per Bak Jensen, Jonas Bergsøe) – Danish language schooner heads to Greenland.
Finding Fela (documentary, Fela Kuti, Yeni Kuti) – Fela Anikulapo-Kuti bio-doc.  Instant Streaming Available
21 Years: Richard Linklater (documentary, Matthew McConaughey, Jack Black) – Indie filmmaker Richard Linklater bio-doc.
Memphis (drama, Willis Earl Beal, Constance Brantley) – Odd singer drifts through Memphis.  Instant Streaming Available
January 9th
Abducted: The Carlina White Story (TV drama, Aunjanue Ellis, Keke Palmer) – Woman abducted as a baby finds out the truth.
January 6th
Glee – Season 5 (TV musical, Lea Michele, Darren Criss) – Yay!  That will be DVD – don't know yet about streaming.
Archer – Season 5 (TV animated comedy, H. Jon Benjamin, Judy Greer) – Animation for grown-ups.  DVD only for now.
Girls – Season 3 (comedy, Lena Dunham, Allison Williams) – Didn't realize this was a Judd Apatow produced show.  But it is!  DVD only.
Black Sails – Season 1 (TV action,Toby Stephens, Hannah New) – Treasure Island prequel series.  DVD Only
White Collar – Season 5 (TV drama, Matt Bomer, Tim DeKay) – Available on Instant Streaming
Boyhood (drama, Ellar Coltrane, Ethan Hawke) – Richard Linklater directed story of a divorced couple sharing custody of their son as he grows up.
Left Behind (thriller, Nicolas Cage, Chad Michael Murray) – I thought we were through with film adaptations of this book after Kirk Cameron.  I don't know whether to laugh or cry.
No Good Deed (thriller, Taraji P. Henson, Idris Elba) – Love both leads, but this desperate convict storyline looks like a TV crime show episode.
Horns (thriller, Daniel Radcliffe, Juno Temple) – Huge kudos to Daniel Radcliffe for sticking with the weird when choosing roles post-Harry Potter.  This story of a man growing horns with special powers looks creepy, weird and maybe a little funny.  I'll definitely be seeing it.
The Guest (thriller, Dan Stevens, Maika Monroe) – Stranger claiming to be friend of deceased son.  Don't let him in!  DON'T LET HIM IN!
Two Night Stand (comedy, Miles Teller, Analeigh Tipton) – Snow storm traps one night stand couple together.
Dinosaur 13 (documentary) – Tale of the controversies surrounding the South Dakota discovery of the first complete T-Rex.
Supermensch: The Legend of Shep Gordon (documentary, Shep Gordon) – Mike Myers (!?) made this documentary about Hollywood manager Shep Gordon.
To Be Takei (documentary, George Takei, Leonard Nimoy) – It really doesn't take a genius to figure out what this bio-doc is about.
Vengeance (thriller, Ving Rhames) – NYPD cold case crime thriller.
January 1st
Friends – Seasons 1-10 (TV comedy, Jennifer Aniston, David Schwimmer) – That's right, people, you can welcome 2015 with a massive Friends binge.  All 10 seasons are now Available on Instant Streaming!
A Few 2014 Honorable Mentions
December 31st
The Strain – Season 1 (TV sci-fi, Corey Stoll, David Bradley) – Viruses and Vampires.  I never heard of this FX original, but I'll be watching it now.  Created by Guillermo del Toro and Chuck Hogan. This was supposed to come out earlier this month, but I guess not.  So it's here now!  DVD only
December 30th
Shameless – Season 4 (TV dramedy, William H. Macy, Emmy Rossum) – YES!  After my shameless binge of seasons 1-3, it's good to know I'll be back at it.  DVD Only
The Honorable Woman – Season 1 (TV suspense, Maggie Gyllenhaal, Lubna Azabal) – Love Ms. Gyllenhaal, who stars here as a woman working for Israeli/Palestinian reconciliation.  Instant Streaming Available 
December 16th
Broadchurch – Season 1 (TV drama, David Tennant, Olivia Coleman) – Small English town is the site of a grisly murder.  Definitely going on my queue. Instant Streaming Available!
Ripper Street – Season 1 (TV drama, Matthew Macfadyen, Jerome Flynn) – BBC period piece set in London right after the terror of Jack the Ripper. Instant Streaming Available
Extant – Season 1 (TV sci-fi, Halle Berry, Goran Visnjic) – A long solo space mission leaves an astronaut quite different upon her return to Earth.  DVD Only
The Americans – Season 2 (TV drama, Keri Russell, Matthew Rhys) – A second season of Cold War spies.  DVD Only
December 9th
Doctor Who – Season 8 (TV sci-fi, David Tennant, Matt Smith) – FINALLY!  But it's not streaming – DVD Only
Under the Dome – Season 2 (TV sci-fi, Mike Vogel, Rachelle Lefevre) – As much as this series pisses me off because it should have been a mini-series, I'm still watching it.  DVD Only
December 6th
American Horror Story – Season 3 (Coven) - Instant Streaming Available!

Overview
What is Netflix? Should you use it?
Netflix is an online DVD rental service.  Instead of going to the local video store, you can have movies of your choice sent to you via the US mail.  It really is that simple.  Read on to see if it's for you.
The Past
Originally, Netflix was a DVD only operation.  You chose the movies you wanted to watch from their online catalogue,
put them on your list and they would send them to you.  You could have as many as you wanted at a time (prices increased as the number increased) and you could keep them as long as you wanted.  Send one back and the next one on your list (called your queue) would be sent to you.  New movies would release on Netflix as soon as they released on DVD.
When we started, years ago, it took about 4 days to turn around a movie.  We had a 3 movie per month service plan and there were something like 11,000 movies in the Netflix catalogue.  It was heaven at a time when trying to rent a new release, a documentary or an independent film at a video store was next to impossible and late fees were omnipresent.
Times changed and Netflix changed with them.
The Present
Our original Netflix account seems quaint now.  So does the dial-up connection we used to manage it.  But the core appeal remains – I get movies I choose delivered to my mailbox, take as long as I want to watch them and drop them back in the mail (no postage needed).  A new one appears now in about 2 days.  The catalogue is now unimaginably huge – my queue is always enormous.  User interface on the site itself is super simple – you can browse movies, rate them, get recommendations, complain and report damaged and missing discs as well as manage your own account.
And there are so many more options now.  You can have DVD plans up to 8 at a time, you can have limited plans for as little as $5 a month, and the biggest change – you can now get additional content streamed to any of a couple hundred different devices.  It's called Netflix Instant Streaming.
Netflix Instant Streaming
When this service began, you could stream movies to your computer via the Netflix site.  There were a few thousand available, most of them sucked.  We never used it – in addition to having little interest in the available content, we had no desire to watch movies on our computer.
But now, with the rise of YouTube and Hulu and any number of other services that stream video content from the internet, Netflix has upped their game.  Their instant catalogue has grown to include many thousands of movies and TV shows (including the first Netflix original series – 2013's House of Cards, now joined by several more).  Best of all, you can stream through over 100 different devices (including computer to TV if you can reach with an HDMI cable).  We use either our Xbox 360 or our Roku Netflix Player to stream movies directly to our TV.  So in addition to the DVDs we get, we also have access to thousands of titles streamed free.
As streaming becomes more and more dominant with consumers, Netflix has acquired rights to more and more content.  One major acquisition involved streaming new releases before they go to pay TV.
We're discovering now, in 2014,  that about 25-30% or so of the movies and TV that we want to get from Netflix is available through Netflix Instant Streaming.  Most of the movies are still either not new or are of limited general interest.  But a surprising number of little indie gems show up there.  And the TV is fabulous – we'll often get a season the summer after it airs and be caught up for the fall premiere.  We've seen any number of movies and TV series via streaming on which we never would have used a DVD rental.  Some of them have been great.  Some have also sucked.  But that's the world of movies, right?
The Good, The Bad and The Ugly
I'm sure this seems like nothing more than a commercial for Netflix.  Let me assure you – I do not work for them.  And they have plenty of problems.  The granddaddy of all current problems is the horrid delay imposed upon Netflix by most of the major movie studios.  This problem is so big and pisses me off so bad that it gets its very own section here on Movie Rewind.  Just hop over one tab.
But let's start with a simple rundown of the good:
Movies and TV on DVD delivered to your mailbox
Huge DVD and Instant Streaming catalogue from which to choose
Large number of service options
Excellent user interface on the site
2 day DVD turnover
My history with them is spotless in terms of customer service
And move straight on to the bad:
28 day delay for new releases
Not everyone is fortunate enough to have a 2 day turn around
DVD extras often not included on rental discs
No extras on streamed content
No captions available on streamed content (update: as of 2013, captions have become available for most content)

Streamed content requires the purchase of a (sometimes expensive) device in order to be truly watchable
Streamed content varies in picture quality (update: 2014 – most of the picture quality issues seem to have been resolved)

And the downright ugly:
There is no easy way to figure out when things will become available for either rental or streaming on Netflix
My Gift to You
We here at Movie Rewind are annoyed by the lack of easy access to Netflix release dates.  So I am going to provide them.  Tab over and you will find Netflix release dates for as many newly released movies and TV series as I can find, starting with January 1, 2014 (you can find the 2014 release dates here,  2013 release dates here, the 2012 release dates here and the  2011 release dates here).  I will not be including old movies new to DVD or to Netflix – only new releases. When I find out that they are streaming, I'll include that as well.
I love Netflix and have no intention of leaving them for another service or abandoning my disc subscription.  But nothing is perfect.  It's my job to bitch about the problems I can't control (I'm looking at you, 28 day delay) and provide solutions for the ones I can.  I love my job.
Release Delays
I hate you, 28 day delay
This is not the first time I've bitched about the 28 day release delay imposed on Netflix by many of the major movie studios.  But for those of you new to this particular party, I'll go over the basics.
Beginning in January, 2010, Netflix customers (aka: ME) started noticing that some newly released DVDs were not being released by Netflix.  Hmmmm.  "What's the deal?" the customers wondered.  Maybe just a glitch, an anomaly, an oversight.  WRONG!  It turned out that Warner Bros. and Netflix had reached a deal in which Netflix would delay release of new movies for 28 days after they became available for purchase, presumably to give people incentive to buy the DVD rather than wait to rent.  Fox and Universal soon followed suit, as did Paramount, even though their own internal study showed that delaying rental release did not increase DVD sales.
I have no idea, none at all, what Netflix gets out of this "agreement".  I can only assume that it was forced down their throats with the threat of withdrawal of content altogether.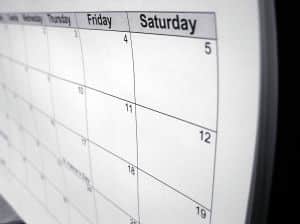 Yeah, I get that the studios want more people to buy DVDs.  But I want to see concrete proof that delaying rentals achieves that.  I think that it does not – all it does is prove to someone at the studio that they have a bigger virtual penis and can force down Netflix (and Redbox – they're affected as well) with their big powerful bully tactics.  Personally, it makes me committed to never, ever buying another DVD from one of these studios.   If I didn't care enough to see a movie in the theater, I sure as hell don't care enough to spend twice the price buying the stupid thing.  As I've pointed out before, buyers and renters are two different species and never the twain shall meet.  Or at least not very often.
Adding insult to injury, Blockbuster began running ads on TV during the 2010 holiday season boasting about how they had new releases for rent as soon as they were available for purchase.  They went so far as to specifically take a swipe at Netflix for the idiot 28 day delay.  Talk about rubbing salt in a wound.  I would venture to guess that the only reason Blockbuster had not, to that point, been forced to accept the same crappy delay "deal" as Netflix and Redbox is that everyone assumed they would be out of business by then.  Keep boasting, Blockbuster – if you look even marginally viable as a company, the big virtual penis will smack you down, too.  Oh, look, now that it's 2014, Blockbuster is out of business.  RIP, Braggy McBraggersons.

The fallout from the 28 day delay is not just my ire (powerful though that might be).  People now have no idea when the movies they want will become available on Netflix.  It used to be easy – when it was released on DVD, it was released on Netflix.  But now there's usually a delay – but it isn't always 28 days.  Sometimes it's shorter, sometimes it's longer, sometimes there is no delay.  Who keeps track of which studios release which movies?  I know I don't.  Even if I did, I don't know anymore how many of them are enforcing the delay and there's no way of knowing if they'll enforce it on any particular movie.  BAH!!
But now you can know.  Because I'm going to tell you.  Tab over and you'll find Netflix release dates beginning January 1, 2014.  I love you all just that much.  Almost as much as I hate that damn 28 day delay.
More Netflix
More Netflix
Merry Binge Watching! 'Tis the season, my friends.  Time to see what Netflix has up its sleeve for instant gratification in the form of instant streaming holiday movies!  As usual, I suspect it will mostly be crap, but you never really know.  And when we're in the mood for a Christmas rom/com binge, we all […]