Overview
What is Netflix? Should you use it?
Netflix is an online DVD rental service.  Instead of going to the local video store, you can have movies of your choice sent to you via the US mail.  It really is that simple.  Read on to see if it's for you.
The Past
Originally, Netflix was a DVD only operation.  You chose the movies you wanted to watch from their online catalogue,
put them on your list and they would send them to you.  You could have as many as you wanted at a time (prices increased as the number increased) and you could keep them as long as you wanted.  Send one back and the next one on your list (called your queue) would be sent to you.  New movies would release on Netflix as soon as they released on DVD.
When we started, years ago, it took about 4 days to turn around a movie.  We had a 3 movie per month service plan and there were something like 11,000 movies in the Netflix catalogue.  It was heaven at a time when trying to rent a new release, a documentary or an independent film at a video store was next to impossible and late fees were omnipresent.
Times changed and Netflix changed with them.
The Present
Our original Netflix account seems quaint now.  So does the dial-up connection we used to manage it.  But the core appeal remains – I get movies I choose delivered to my mailbox, take as long as I want to watch them and drop them back in the mail (no postage needed).  A new one appears now in about 2 days.  The catalogue is now unimaginably huge – my queue is always enormous.  User interface on the site itself is super simple – you can browse movies, rate them, get recommendations, complain and report damaged and missing discs as well as manage your own account.
And there are so many more options now.  You can have DVD plans up to 8 at a time, you can have limited plans for as little as $5 a month, and the biggest change – you can now get additional content streamed to any of a couple hundred different devices.  It's called Netflix Instant Streaming.
Netflix Instant Streaming
When this service began, you could stream movies to your computer via the Netflix site.  There were a few thousand available, most of them sucked.  We never used it – in addition to having little interest in the available content, we had no desire to watch movies on our computer.
But now, with the rise of YouTube and Hulu and any number of other services that stream video content from the internet, Netflix has upped their game.  Their instant catalogue has grown to include many thousands of movies and TV shows (including the first Netflix original series – 2013′s House of Cards, now joined by several more).  Best of all, you can stream through over 100 different devices (including computer to TV if you can reach with an HDMI cable).  We use either our Xbox 360 or our Roku Netflix Player to stream movies directly to our TV.  So in addition to the DVDs we get, we also have access to thousands of titles streamed free.
As streaming becomes more and more dominant with consumers, Netflix has acquired rights to more and more content.  One major acquisition involved streaming new releases before they go to pay TV.
We're discovering now, in 2014,  that about 25-30% or so of the movies and TV that we want to get from Netflix is available through Netflix Instant Streaming.  Most of the movies are still either not new or are of limited general interest.  But a surprising number of little indie gems show up there.  And the TV is fabulous – we'll often get a season the summer after it airs and be caught up for the fall premiere.  We've seen any number of movies and TV series via streaming on which we never would have used a DVD rental.  Some of them have been great.  Some have also sucked.  But that's the world of movies, right?
The Good, The Bad and The Ugly
I'm sure this seems like nothing more than a commercial for Netflix.  Let me assure you – I do not work for them.  And they have plenty of problems.  The granddaddy of all current problems is the horrid delay imposed upon Netflix by most of the major movie studios.  This problem is so big and pisses me off so bad that it gets its very own section here on Movie Rewind.  Just hop over one tab.
But let's start with a simple rundown of the good:
Movies and TV on DVD delivered to your mailbox
Huge DVD and Instant Streaming catalogue from which to choose
Large number of service options
Excellent user interface on the site
2 day DVD turnover
My history with them is spotless in terms of customer service
And move straight on to the bad:
28 day delay for new releases
Not everyone is fortunate enough to have a 2 day turn around
DVD extras often not included on rental discs
No extras on streamed content
No captions available on streamed content (update: as of 2013, captions have become available for most content)

Streamed content requires the purchase of a (usually expensive) device in order to be truly watchable
Streamed content varies in picture quality
And the downright ugly:
There is no easy way to figure out when things will become available for either rental or streaming on Netflix
My Gift to You
We here at Movie Rewind are annoyed by the lack of easy access to Netflix release dates.  So I am going to provide them.  Tab over and you will find Netflix release dates for as many newly released movies and TV series as I can find, starting with January 1, 2014 (you can find the 2013 release dates here, the 2012 release dates here and the  2011 release dates here).  I will not be including old movies new to DVD or to Netflix – only new releases.  If I can figure out when they will begin streaming, I'll include that as well.
I love Netflix and have no intention of leaving them for another service or abandoning my disc subscription.  But nothing is perfect.  It's my job to bitch about the problems I can't control (I'm looking at you, 28 day delay) and provide solutions for the ones I can.  I love my job.
Release Delays
I hate you, 28 day delay
This is not the first time I've bitched about the 28 day release delay imposed on Netflix by many of the major movie studios.  But for those of you new to this particular party, I'll go over the basics.
Beginning in January, 2010, Netflix customers (aka: ME) started noticing that some newly released DVDs were not being released by Netflix.  Hmmmm.  "What's the deal?" the customers wondered.  Maybe just a glitch, an anomaly, an oversight.  WRONG!  It turned out that Warner Bros. and Netflix had reached a deal in which Netflix would delay release of new movies for 28 days after they became available for purchase, presumably to give people incentive to buy the DVD rather than wait to rent.  Fox and Universal soon followed suit, as did Paramount, even though their own internal study showed that delaying rental release did not increase DVD sales.
I have no idea, none at all, what Netflix gets out of this "agreement".  I can only assume that it was forced down their throats with the threat of withdrawal of content altogether.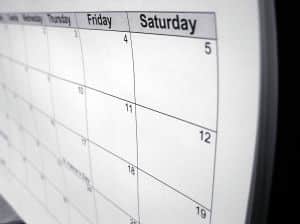 Yeah, I get that the studios want more people to buy DVDs.  But I want to see concrete proof that delaying rentals achieves that.  I think that it does not – all it does is prove to someone at the studio that they have a bigger virtual penis and can force down Netflix (and Redbox – they're affected as well) with their big powerful bully tactics.  Personally, it makes me committed to never, ever buying another DVD from one of these studios.   If I didn't care enough to see a movie in the theater, I sure as hell don't care enough to spend twice the price buying the stupid thing.  As I've pointed out before, buyers and renters are two different species and never the twain shall meet.  Or at least not very often.
Adding insult to injury, Blockbuster began running ads on TV during the 2010 holiday season boasting about how they had new releases for rent as soon as they were available for purchase.  They went so far as to specifically take a swipe at Netflix for the idiot 28 day delay.  Talk about rubbing salt in a wound.  I would venture to guess that the only reason Blockbuster had not, to that point, been forced to accept the same crappy delay "deal" as Netflix and Redbox is that everyone assumed they would be out of business by then.  Keep boasting, Blockbuster – if you look even marginally viable as a company, the big virtual penis will smack you down, too.  Oh, look, now that it's 2014, Blockbuster is out of business.  RIP, Braggy McBraggersons.

The fallout from the 28 day delay is not just my ire (powerful though that might be).  People now have no idea when the movies they want will become available on Netflix.  It used to be easy – when it was released on DVD, it was released on Netflix.  But now there's usually a delay – but it isn't always 28 days.  Sometimes it's shorter, sometimes it's longer, sometimes there is no delay.  Who keeps track of which studios release which movies?  I know I don't.  Even if I did, I don't know anymore how many of them are enforcing the delay and there's no way of knowing if they'll enforce it on any particular movie.  BAH!!
But now you can know.  Because I'm going to tell you.  Tab over and you'll find Netflix release dates beginning January 1, 2014.  I love you all just that much.  Almost as much as I hate that damn 28 day delay.
2014 Release Dates
2014 Netflix Releases
All the Dates That Are Fit to Print
So here you have it. DVD release dates for all of 2014 as they become available (you can find all of 2011 here,  all of 2012 here and all of 2013 here). I'll add to it every week as information becomes available. One Stop Shopping for Netflix Release Dates. Gotta love it.  I'm including information about Instant Streaming availability when I have it.  Netflix does rotate its streamed content, so something that is streaming when I add it may be on streaming hiatus at some later date.  But generally, if it was streaming once, it will stream again.  With no further ado, fire up your DVD player (or your Roku
), and here are your release dates!

2014 Netflix Releases
No Information Yet
Here are a few popular TV titles that have no information out as to when they will be released to either disc or streaming.  I'll update as info becomes available!
Homeland Season 2 – Canada - I have no idea what is taking this so long.  If anyone with a Netflix Canada DVD subscription has info, let me know!
Glee – Season 5 (TV musical, Lea Michele, Darren Criss) – This one is still running on TV – it's going to be a while.
Revenge – Season 3 (TV drama, Emily Van Camp, Madeline Stowe) – This one is still running on TV – it's going to be a while.
Haven – Season 4 (TV sci-fi, Emily Rose, Lucas Bryant) – This one is still running on TV – it's going to be a while.
Warehouse 13 – season 4 (TV sci-fi, Saul Rubinek, Joanne Kelly) – This one is available on DVD, but no word on streaming.
March 11th
Inside Llewyn Davis (drama, Oscar Isaac, Carey Mulligan) – The Coen breothers direct this period comedy/drama about a 1960s folk singer.
The Broken Circle Breakdown (foreign drama, Veerle Baetens, Johan Heldenbergh) – Belgian tearjerker about an unconventional couple.
The Best Man Holiday (romantic comedy, Taye Diggs, Nia Long) – Sequel to The Best Man
The Counselor (thriller, Michael Fassbender, Brad Pitt) – Lawyer wants to do some drug dabbling.  Did no one learn anything from Breaking Bad?
Killing Kennedy (TV thriller, Michelle Trachtenberg, Ginnifer Goodwin) – Made for TV Kennedy assassination thriller.
Enemies Closer (action, Jean-Claude Van Damme, Tom Everett Scott) – I have to admit, I'm impressed the dude is still making action movies.  That doesn't mean I'll see them, but I'm impressed.
The Hungover Games (comedy, Ross Nathan, Ben Begley) – Tara Reid is also in this.  Why am I not surprised?
The Patience Stone (foreign drama, Golshifteh Farahani, Massi Mrowat) – Persian language allegory of a modern Muslim woman.  Adapted from his own book by Atiq Rahimi.
The Time Being (drama, Wes Bentley, Frank Langella) – Story of an artist and his aging mentor.  Also starring Sarah Paulson.  I loved Langella in Robot & Frank – I'll give this indie a shot.
March 7th
Archer – Season 4 (TV animation) – Instant Streaming Now Available!
The Hunger Games: Catching Fire (sci-fi action, Jennifer Lawrence, Josh Hutcherson) – Second installment in the series – perhaps stronger even than the first.
March 5th
Richard the Lionheart (thriller, Chandler Maness, Malcolm McDowell) – England fights France, royalty tests each other, etc.
March 4th
Dallas Buyers Club (drama, Matthew McConaughey, Jared Leto) – So much buzz about the performances of both leads – I'll need to see this one.  Oscar nominations for Best Picture, Lead Actor, Supporting Actor.
About Time (comedy, Domhnall Gleeson, Rachel McAdams) – Time travel rom/com – I like McAdams, I'll give it a shot.
Baggage Claim (romantic comedy, Paula Patton, Derek Luke) – Flight attendant looks for marriage.
Romeo & Juliet (drama, Douglas Booth, Hailee Steinfeld) – The latest film version of the Shakespeare play – screenplay by Julian Fellowes of Downton Abbey fame.
Free Birds (family animation, Owen Wilson, Woody Harrelson) – Animated.  I will never see it.
Collision (thriller, Frank Grillo, Jaimie Alexander) – Stranded in the desert on your honeymoon.  Damn!
Hours (thriller, Paul Walker, Genesis Rodriguez) – Disaster thriller set in a hospital during Hurricane Katrina.  One of Walker's last movies. Instant Streaming Only
Girl Rising (documentary, Anne Hathaway, Cate Blanchett) – Nine girls froj around the world are profiled, each by a different filmmaker.
Oldboy (thriller, Josh Brolin, Elizabeth Olsen) – Remake of a Korean film.  Captive for 20 years, a man seeks revenge.  I like Brolin, I'll give it a shot.
The Last Days on Mars (thriller, Liev Schreiber, Elias Koteas) – Astronauts getting ready to go back to Earth from Mars discover deadly secret.
Free Fall (foreign drama, Hanno Koffler, Max Riemelt) – A man questions his sexual orientation.  German language.
Cold Comes the Night (thriller, Bryan Cranston, Alice Eve) – I'll watch Walter White in anything right now.
The Iran Job (sports documentary, Kevin Sheppard) – American basketball player plays for a season in Iran. Instant Streaming Available.
February 25th
Breaking Bad – Season 5.2 (TV drama, Bryan Cranston, Aaron Paul) – FINALLY!  The last half of the final season in now Available on Instant Streaming!
Thor: The Dark World (sci-fi action, Chris Hemsworth, Natalie Portman) – Better known as Thor 2.  I will definitely be seeing this.
Nebraska (drama, Bruce Dern, Will Forte) – Father/son road trip directed by Alexander Payne. Oscar nominee for Best Picture, Lead Actor, Supporting Actress.
The Fifth Estate (drama, Benedict Cunberbatch, Daniel Bruhl) – WikiLeaks drama.
Rush (drama, Chris Hemsworth, Daniel Bruhl) – Thor plays a race car driver in this biopic.
Freezer (thriller, Dylan McDermott, Peter Facinelli) – Dude stuck in a freezer.  Totally serious.
On the Job (foreign thriller, Gerald Anderson, Joel Torre) – Filipino language crime thriller about prisoner assassins.
Blue is the Warmest Color (foreign drama, Lea Seydoux, Adele Exarchopoulos) – French language lesbian coming of age drama. Instant Streaming Available.
Muscle Shoals (documentary) – Doc about a music studio, featuring Bono and Keith Richards.
Pulling Strings (comedy, Laura Ramsey, Jaime Camil) – Diplomatic consuls, mariachi singers and drinking until unconscious.  Whoo.
Twice Born (foreign drama, Penelope Cruz, Emile Hirsch) – Italian language drama set in Bosnia.
Narco Cultura (foreign documentary) – Spanish language look at the drug trafficking culture of Mexico.
You Will Be My Son (foreign drama, Niels Arestrup, Lorant Deutsche) – French language drama about the passing of the family vineyard.
Ice Soldiers (action, Dominic Purcell, Michael Ironside) – Don't ever thaw frozen Super-Russians.
The Wait (drama, Jena Malone, Chloe Sevigny) – Supernaturalness?  Sign me up! Instant Streaming Only
February 20th
The Hunters (family, Robbie Amell, Alexa PenaVega) – Fictional artifacts exist in the real world – sounds like Warehouse 13.
An American Ghost Story (horror, Stephen Twardokus, Liesel Kopp) – A ghost story.  Set in America.
I Will Follow You Into the Dark (thriller, Mischa Barton, Ryan Eggold) – No, no I will not Mischa Barton.
February 18th
Game of Thrones – Season 3 (fantasy, Peter Dinklage, Lena Headey) – I still haven't started watching this.  What's wrong with me?  DVD only
Nurse Jackie – Season 5 (TV Dramedy, Edie Falco, Merritt Weaver) – As with most HBO shows, this one is DVD Only
Machete Kills (action, Danny Trejo, Michelle Rodriguez) – I think Danny Trejo gets recruited to track down a psycho.  How the hell scary is the psycho???
Random Acts of Violence (comedy, Rebecca Dayan, Jennifer Murray) – Dark comedy about a man nostalgic for the violent NYC of his youth. Instant Streaming Only
Hellbenders (horror, Clifton Collins, Jr., Clancy Brown) – Dark comedy/horror about a group of people committing sins in preparation for hell.
Afternoon Delight (comedy, Juno Temple, Jane Lynch) – Bored housewife makes friends with stripper.
The Pervert's Guide to Ideology (documentary, Slavoj Zizek) – Movie interpretation/ideology something or other.  I like the title though.
Zaytoun (drama, Stephen Dorff, Abdallah El Akal) – Downed Israeli fighter pilot and Palestinian refugee child bond.
February 12th
Among Friends (horror, Danielle Harris, Christopher Backus) – Murder mystery party BECOMES REAL!
February 11th
Sherlock – Season 3 (British TV mystery, Benedict Cumberbatch, Martin Freeman) – Say it with me…Benedict Cumberbatch.  DVD only
The Americans – Season 1 (TV drama, Keri Russell, Matthew Rhys) – Just in time for season2 to start on FX!  This is a cold war era spy drama/thriller series.
Enough Said (comedy, Julia Louis-Dreyfuss, James Gandolfini) – Directed by Nicole Holofcener who has a nice indie touch with romantic comedy.  I'll give this a shot.  One of Gandolfini's final three movies.
Riddick (action, Vin Diesel, Karl Urban) – Even though I love Karl Urban, this is a tough sell.
Carrie (horror, Chloe Grace Moretz, Julianne Moore) – If I wasn't sure that a remake would pale in the face of the original, I would be intrigued by the cast.
Ender's Game (action, Harrison Ford, Abigail Breslin) – Lots of recent controversy about the author of the book – but it's a pretty classic story and a decent cast for the movie.
All Is Lost (action, Robert Redford) – One man cast and no dialogue in this seafaring battle with the elements.
Austenland (romantic comedy, Keri Russell, JJ Feild) – Jane Austen obsessed woman goes to Austen theme park sort of place in England.
Grace Unplugged (faith & spirituality, AJ Michalka, James Denton) – I'm just really not into the whole church movie thing.
Diana (biopic, Naomi Watts, Naveen Andrews) – Great cast for this look at the last two years of the life of Princess Di.
How I Live Now (drama Saorise Ronan, Tom Holland) – Coming of age at the dawn of World War III.  I'll give it a shot.
The Armstrong Lie (documentary, Lance Armstrong) – A documentary team goes from the high of filming prep for the 2009 Tour de France to the cyclist's admission of doping.
Haunter (thriller, Abigail Breslin, Peter Outerbridge) – Haunted house with a twist.  I'll definitely give it a try. Instant Streaming Available
Life of a King (biopic, Cuba Gooding, Jr., Dennis Haysbert) – Ex-con founds Big Chair Chess Club.
G.B.F. (comedy, Michael J. Willett, Paul Iocono) – Bitchy girls fight over being friend with the one gay guy in school.
The Adventurer: The Curse of the Midas Box (family action, Michael Sheen, Lena Headey) – Steampunk for the young'uns!
Reaching for the Moon (drama, Miranda Otto, Gloria Pires) – Woman goes on vacation, meets intriguing woman.
Spinning Plates (documentary, Grant Achatz, Cindy Breitbach) – 3 restaurants are profiled.
The Summit (documentary, Nick Ryan) – A look at a deadly day on K2, on which 11 people died.  Instant Streaming Available.
Jewtopia (comedy, Ivan Sergei, Joel David Moore) – Guy tries to pass as Jewish.  Hilarity presumably ensues.
The Artist and the Model (foreign drama, Jean Rochefort, Aida Folch) – French language about a retired artist inspired by a refugee in 1943.
February 6th
Vikingdom (fantasy, Dominic Purcell, Natassia Malthe) – A Thor movie without Chris Hemsworth.  That is just not worth my time at all.
February 5th
Sanitarium (horror, Malcolm McDowell, Lou Diamond Phillips) – What an odd cast.  But McDowell is always scary, so if horror's your thing, go for it.
February 4th
The White Queen – Season 1 (British TV drama, Rebecca Ferguson, Amanda Hale) – 15th century historical drama intrigue.
Cutie and the Boxer (documentary, Noriko Shinohara, Ushio Shinohara) – About a Japanese couple, artists who came to the US.  Nominated for Oscar in 2014. Instant Streaming Only
Runner Runner (thriller, Ben Affleck, Gemma Arterton) – Ben plays a shady CEO.  I'll watch that.
Closed Circuit (thriller, Eric Bana, Rebecca Hall) – Good cast for this lawyer/terrorism thriller.
Escape Plan (thriller, Arnold Schwarzenegger, Sylvester Stallone) – Seriously, I wish these two would stop.  Just.  Stop.
The Inevitable Defeat of Mister & Pete (drama, Skylan Brooks, Ethan Dizon) – Kids living on the streets of Brooklyn.
Blood Brother (documentary, Rocky Braat, Steve Hoover) – American tourist finds new life in India.
A Case of You (comedy, Justin Long, Evan Rachel Wood) – Even though Wood sort of gives me the creeps, I'll give this indie rom/com a try.
Pit Stop (drama, Bill Heck, Marcus DeAnda) – A look at gay men in small towns. Instant Streaming Available.
Banshee Chapter (horror, Katia Winter, Michael McMillian) – Murder and government corruption.  Also starring Ted Levine.
Mother of George (drama, Isaach De Bankole, Danai Gurira) – Nigerian-Americans try to adapt to life in the US.
January 31st
Unhung Hero (documentary, Patrick Moote) – Penis documentary.
January 28th
Downton Abbey – Season 4 (drama, Hugh Bonneville, Elizabeth McGovern) – It's still running on TV in the US, but has been over for ages in the UK.  You can get it all now on DVD only.
Don Jon (comedy, Joseph Gordon-Levitt, Scarlett Johansson) – Gordon-Levitt directs this comedy about online porn.  I love him, I'll see it.
Shepard and Dark (documentary, Sam Shepard, Johnny Dark) – Shepard chronicles his relationship with Dark.  Instant Streaming Only
Home Invasion (thriller, Haylie Duff, Lisa Sheridan) – Revenge of the robber's girlfriend.
The Sound of Music Live (musical, Carrie Underwood, Stephen Moyer) – I;m sorry, there's only one Sound of Music and this is not it, even if it does have Bill from True Blood as Capt. Vin Trapp.  I'm not that easily wooed.
Line of Duty (Jeremy Ray Valdez, Walter Perez) – Feds vs. Criminals – all of whom are childhood friends.
Last Vegas (comedy, Robert De Niro, Morgan Freeman) – Old dudes party in Vegas, which has changed since their younger days.  Instant Streaming available January 31st
Jackass Presents: Bad Grandpa (comedy, Johnny Knoville, Jackson Nicoll) – I can't even imagine.  And I don't want to.
Bonnie & Clyde (TV miniseries drama, Emile Hirsch, Holliday Grainger) – Even though I really like Emile Hirsch, I have no interest in seeing this tired story hashed out yet again.
Concussion (drama, Robin Weigert, Maggie Siff) – Concussion causes prostitution in bored lesbian housewife.  Huh. Instant Streaming available

Ass Backwards (comedy, June Diane Raphael, Casey Wilson) – Two women get up to shenanigans while going back to their hometown.
A Perfect Man (drama, Jeanne Triplehorn, Liev Schreiber) – Don't try to tempt your husband to cheat on you, lady.
I Used to Be Darker (drama, Deragh Campbell, Hannah Gross) – Runaway seeking refuge with family members finds chaos. I'll give this indie a shot.
Dark Touch (horror, Missy Keating, Marcella Plunkett) – Haunted house, haunted house!
January 23rd
Paradise: Hope (foreign drama, Melanie Lenz, Verena Lehbauer) – There are several of these German language Paradise: Something movies.  This one is about fat camp.
January 22nd
Four (drama, Wendell Pierce, Aja Naomi King) – Father and daughter struggle with complicated love lives.
January 21st
Captain Phillips (drama, Tom Hanks, Barkhad Abdi) – Hanks stars as a cargo ship captain taken hostage by Somali pirates. Oscar nominee for Best Picture, Supporting Actor.
The Starving Games (spoof, Maiara Walsh, Cody Christian) – Ha. Ha. Ha. No.
Blue Jasmine (comedy, Alec Baldwin, Cate Blanchett) – Directed by Woody Allen.  I will never see it.
In a World… (comedy, Lake Bell, Demetri Martin) – About movie trailer voicing.  Bell directs.
The Seasoning House (thriller, Rosie Day, Sean Pertwee) – Forced prostitution and an enslaved mute girl.  Sounds gruesome.  Instant Streaming available 
Rising From Ashes (documentary, Forest Whitaker) – A look at Rwanda's first road cycling team.
Birth of the Living Dead (documentary, George A. Romero, Larry Fessenden) – I think you can guess what this is about.
Instructions Not Included (foreign comedy, Eugenio Derbez, Jessica Lindsey) – Spanish language one man and a baby comedy.
Charlie Countryman (drama, Shia LaBeouf, Evan Rachel Wood) – Man goes to Romania because of visions, finds trouble.  Also features Melissa Leo, Vincent D'Onofrio and Rupert Grint.
Sunlight Jr. (drama, Naomi Watts, Norman Reedus) – That's Daryl from The Walking Dead! But this drama about a woman struggling to make ends meet sounds pretty depressing.
Best Man Down (drama, Justin Long, Tyler Labine) – I'll give this indie about an obnoxious best man a shot. Instant Streaming Available
Bad Milo! (comedy, Ken Marino, Gillian Jacobs) – Stress kills.  Literally.
The Prey (foreign thriller, Albert Dupontel, Alice Taglioni) – French language thief thriller.
January 16th
Tiger Eyes (drama, Willa Holland, Amy Jo Johnson) – Mother and daughter move to try and grieve father's murder.
The Bates Haunting (horror, Jean Louise O'Sullivan, Zachary Fletcher) – Who the hell is Jean Louise O'Sullivan and why is she showing up in 2 crappy movies in one week?
January 14th
Being Human – Season 3 (TV drama, Sam Witwer, Sam Huntington) – Wow, this is taking forever! Instant Streaming Available

Prisoners (thriller, Hugh Jackman, Jake Gyllenhaal) – Dude goes after kidnapped child.  I like the cast – this one is going to the top of the queue.
Kick-Ass 2 (action, Aaron Taylor-Johnson, Chloe Grace Moretz) – Lame sequel, but at least Chloe Moretz is back.
20 Feet From Stardom (documentary, Bruce Springsteen, Sting) – Doc about back-up singers.
Percy Jackson: Seas of Monsters (family sci-fi, Logan Lerman, Nathan Fillion) – Normally I would watch it because Nathan Fillion is in it – but I don't care for the books so I'll take a pass.
The Spectacular Now (drama, Miles Teller, Shailene Woodley) – Oooh!  An unlikely friendship!  Really, I can't take any more of these.
The Family (action, Robert De Niro, Tommy Lee Jones) – Mob family in witness protection.  Snore.
The Lone Ranger (western, Johnny Depp, Armie Hammer) – Troubled production, mixed reviews and muddled release dates.  I want to see what all the fuss is about.
Bonnie and Clyde Justified (action, Jim Poole, Jean Louise O'Sullivan) – Just another Bonnie and Clyde movie.
Lee Daniels' The Butler (drama, Forest Whitaker, Oprah Winfrey) – Story of a long time White House butler.  And Oprah.
Fruitvale Station (drama, Michael B. Jordan, Octavia Spencer) – Love Octavia Spencer.  This is the story of a young man shot by transit police in 2009.
Short Term 12 (drama, Brie Larson, John Gallagher, Jr.) – Woman who works with troubled kids has to deal with her own troubled past.
You're Next (horror, Sharni Vinson, Joe Swanberg) – Anniversary Party Massacre!
I'm in Love With a Church Girl (drama, Ja Rule, Adrienne Bailon) – Bad Boy loves Good Girl.
Gasland Part II (documentary, Josh Fox, Dennis Kucinich) – Fracking sucks, continued.
Big Sur (drama, Jean-Marc Barr, Kate Bosworth) – Based on part of the life of Jack Kerouac.
A Single Shot (thriller, Sam Rockwell, William H. Macy) – A hunting nightmare.  This is a great cast – I'll give this indie crime thriller s chance.
Blue Caprice (drama, Isaiah Washington, Tequan Richmond) – Examines the 2002 DC snipers.
A.C.O.D. (comedy, Adam Scott, Richard Jenkins) – Dysfunctional family comedy.  Sign me up!
Run (action, William Moselely, Eric Roberts) – Running from the mob using parkour to pull robberies.  I wish I was kidding.  Instant Streaming Only
Plus One (thriller, Rhys Wakefield, Logan Miller) – Doppelganger college party! Instant Streaming Available.
Underdogs (sports drama, D.B. Sweeney, William Mapother) – Blah, blah, blah, inspirational football movie.  But that's Tom Cruise's brother!
How to Make Money Selling Drugs (documentary, 50 Cent, Eminem) – Exactly what the title says.
January 10th
All Hallows' Eve (horror, Katie Maguire, Mark Giannelli) -  I have to say, not a timely release.
January 7th
Archer – Season 4 (TV animation, H. Jon Benjamin, Judy Greer) – Devotees rejoice!
Duck Dynasty – Season 4 (TV reality, Jase Robertson, Kay Robertson) – Controversial, controversial!  Whatever, I've never seen it.  Disc Only.
House of Lies – Season 2 (TV comedy, Don Cheadle, Kristen Bell) – Showtime series about competing consulting firms.  Why am I not watching this?  It goes on the queue right now.  Disc Only.
Despicable Me 2 (family, Steve Carell, Kristen Wiig) – I don't usually watch anything animated, so I probably won't watch this.
Big Ass Spider! (sci-fi, Greg Grunberg Clare Kramer) – Bonus points for the title.
The Ultimate Life (drama, Drew Waters, Bill Cobbs) – Apparently based on something called The Ultimate Gift – supposedly inspiring and directed by Michael Landon, Jr.  You can draw your own conclusions.
Fast and Furious 6 (action, Vin Diesel, Paul Walker) – RIP, Paul Walker – his last appearance in the series that made him famous.
The Act of Killing (foreign documentary, Haji Anif, Syamsul Arifin) – Indonesian language doc about death squads and mass killings – re-enacted by the men who carried them out (now in power).  That's seriously horrifying.  Instant Streaming available
We Are What We Are (horror, Bill Sage, Ambyr Childers) – Cannibals!  They are what they are, I guess.
Inequality for All (documentary, Robert Reich) – Economic gap doc.  Instant Streaming Available.
Thanks for Sharing (romantic comedy, Mark Ruffalo, Gwyneth Paltrow) -  Sex addict rom/com.  Seriously.  Also starring Tim Robbins and Pink.  I have to see this.  Have. To.
Linsanity (documentary, Jeremy Lin) – A look at the life of basketball player Jeremy Lin.  I have no idea who that is. Instant Streaming Available.
January 2nd
Dexter, Seasons 1-8 (TV drama, Michael C. Hall, Jennifer Carpenter) – Not sure when this happened, but ALL SEASONS, including season 8, are now available on Instant Streaming.
A Few 2013 Dates for Posterity
December 17th
Justified – Season 4 (TV drama, Timothy Olyphant, Nick Searcy) – Season 5 starts on FX in January – this gives you time to catch up! Disc Only
Burn Notice – Season 7 (TV crime drama, Jeffrey Donovan, Gabrielle Anwar) – I've never watched this because he inexplicably annoys me, but fans, here you go!  Instant Streaming Available
Shameless – Season 3 (TV dramedy, William H. Macy, Emmy Rosum) – I haven't seen this Showtime adaptation of a British comedy – but I love Macy, so I just put the first season on my queue.
December 7th
White Collar – Season 4 (crime drama, Matt Bomer, Tim DeKay) – Criminal catches criminal. Instant Streaming available
American Horror Story: Asylum (Season 2) (horror, Jessica Lange, Zachary Quinto) – Such a creepy season!  Instant Streaming available
The Following – Season 1 (TV drama, Kevin Bacon, James Purefoy) – I don't know when this happened, but in time for season 2 to begin broadcasting in January, season 1 is Available for Instant Streaming!
November 30th
Glee – Season 4 (TV, Lea Michele, Jane Lynch) – Finally, season 4 will be Available on Instant Streaming on November 30th!
November 26th
Breaking Bad – Season 5.2 (TV, Bryan Cranston, Anna Gunn) – The last episodes of the best series on television. Disc Only
November 12th
Dexter – Season 8 (thriller, Michael C. Hall, Jennifer Carpenter) – The final season – SO EXCITED! Disc Only (Seasons 1-4 now available on Instant Streaming!)

November 5th
Chuck – Seasons 1-5 (TV, Zachary Levi, Yvonne Strahovski) – Not sure when it happened, but all 5 seasons of Chuck are now available on Instant Streaming.
Mad Men – Season 6 (drama, Jon Hamm, Elisabeth Moss) – I grew tired of Don Draper after 4 seasons, but I may still go back to him. Disc Only

Under the Dome – Season 1 (thriller, Mike Vogel, Dean Norris) – Just in case you missed it this summer…Disc Only

October 26th
Sons of Anarchy – Season 5 (crime drama, Charlie Hunnam, Katey Sagal) – Instant Streaming available
October 15th
The Fall – Series 1 (British drama, Gillian Anderson, Jamie Dornan) – She may not be Agent Scully, but I'll definitely be watching Anderson in her new role as a British detective hunting a murderer.  Disc and Instant Streaming Available.
Defiance – Season 1 (sci-fi, Grant Bower, Julie Benz) – If you missed this SyFy original you can catch up before the new season starts. Disc only.
October 8th
Bones – Season 8 (drama, Emily Deschanel, David Boreanaz) – I never get tired of these guys.  This one should stream pretty quickly. Instant Streaming available.

White Collar, Season 4 (crime drama, Matt Bomer, Tim DeKay) – Criminal catches criminal. Disc Only.
American Horror Story: Asylum (Season 2) (horror, Jessica Lange, Zachary Quinto) – This got pushed back from September 24th.  I wish they'd stop doing that! Disc Only.
Psych – Season 7 (comedy/mystery, James Roday, Dule Hill) – Shawn and Gus are at it again.  Disc Only, but streaming should come pretty quickly.
The Middle – Season 3 (comedy, Patricia Heaton, Neil Flynn) – People keep telling me to watch this…Disc Only.
90210 – Season 5 (drama, Shenae Grimes, Tristan Wilds) – I can't watch this, it has no Brandon Walsh. Instant Streaming Available.
October 3rd
The Vampire Diaries – Season 4 (sci-fi, Nina Dobrev, Paul Wesley) – Already out on DVD, Instant Streaming available.
October 1st
Glee – Season 4 (musical, Lea Michele, Jane Lynch) – Catch up with the Glee kids before the series returns and has to deal with the death of star Cory Monteith. (This was pushed back from September 17th). Disc Only at this point.
30 Rock – Season 7 (comedy, Tina Fey, Alec Baldwin) – This one is already our on disc but becomes available for Instant Streaming October 1st. Thanks to commenter Adam for requesting a date on this one!
September 10th
Homeland, Season 2 (drama, Claire Danes, Damian Lewis) – I got hooked on Danes' character in season 1. Disc Only

The Big Bang Theory – Season 6 (comedy, Jim Parsons, Johnny Galecki) – I love these guys.
Castle – Season 5 (dramedy, Nathan Fillion, Stana Katic) – I never got into this one, but do love Nathan Fillion.
Supernatural – Season 8 (sci-fi, Jared Padalecki, Jensen Ackles) – There's 8 seasons of this? I should probably give it another shot. Instant Streaming available.
September 3rd
Haven – Season 3 (sci-fi, Emily Rose, Lucas Bryant) – One of the SyFy channels better offerings, season 3 becomes available on disc just as season 4 is about to kick off on the network. Instant Streaming available.
The Office – Season 9 (comedy, John Krasinski, Jenna Fischer) – Once you were great, then you sucked, then you ended.  I'm actually looking forward to seeing this final season of my once-favorite TV comedy. Instant Streaming available.
Revolution – Season 1 (sci-fi, Tracey Spiradakos, Billy Burke) – Already available on Instant Streaming, last year's popular dystopian future action drama is now available on disc as well.
August 27th
The Walking Dead – Season 3 (horror, Andrew Lincoln, Sarah Wayne Callies) – Trust me, if you suffered all the way through season 2, you're in for a treat as things pick up in the zombie apocalypse.  Instant Streaming available.
Sons of Anarchy – Season 5 (crime drama, Charlie Hunnam, Katey Sagal) – Bikers…and more revenge! Coming out on disc on August 27th.
August 20th
Revenge – Season 2 (drama, Emily VanCamp, Madeleine Stowe) – Revenge is best served in multiple seasons. Instant Streaming available.
More Netflix
More Netflix
Seeing the Statue Seekers It's that time of year again!  I have to admit that I haven't paid a whole lot of attention to the Oscar buzz this year – I think I'm just getting tired of awards shows.  Nonetheless, the Academy Awards always provide me with an excellent list of movies to add to […]